In less than 24 hours we will have our winner of the 2018 World Championship as Season 1 winners Fnatic face off against China's Invictus Gaming. The winning team will each earn commemorative skins on their signature champion, as is tradition for each year's Worlds winners, and we've taken a guess at the likely champions either teams' players may choose.
Invictus Gaming 
TheShy (Top) – Sion
Starting with IG's star top-laner, we've gone with Sion as the expected pick. Despite the tournament's meta being dominated by Urgot, Aatrox and more recently Viktor in the top lane, TheShy's most played champion is currently Sion, while he has only played one match each on Urgot and Aatrox.
Duke (Top) – Aatrox
With SKT Ekko already to his name, veteran Duke will be looking to earn his second Worlds skin, and we expect his choice to be Aatrox should this come to fruition. Despite having played 5 different champions in all 5 of his Worlds 2018 appearances, Duke also played Aatrox in 2 of his 3 LPL Summer Play-off games and so we would expect this to be his champion of choice.
Ning (Jungle) – Camille
Of the 8 jungle picks Ning has shown at Worlds 2018 so far, Camille has shown to be his most used champion. With a current record of 3 wins to 1 loss, he has also been finding success in these games; his only defeat coming in the 3-2 series win over KT Rolster.
Rookie (Mid) – LeBlanc
As the tournament has gone on and Worlds meta has developed, LeBlanc has been uncovered as a crucial pick in the mind-lane. She is Rookie's highest played champion in the tournament so far, including 2 wins over IG's 3-0 sweep of G2 in the semi-finals. We will undoubtedly see LeBlanc in the final series, more than likely being picked/banned in every match, and if Invictus prove victorious, we fully expect LeBlanc to be Rookie's champion of choice.
JackeyLove (ADC) – Kaisa
When predicting JackeyLove's potential skin choice, it can only come down to 2 champions; Kaisa and Xayah. Until IG's semi-final win over G2, JackeyLove had not yet played any champion other than this pair. Given his superior record on Kaisa, we would be surprised to see the youngster choose anybody else for his potential commemorative skin.
Baolan (Support) – Braum
After playing a range of support champions in the opening stages of the tournament, Baolan seems to have settled into Braum and Alistar as his 2 main picks and has found success on both. We wouldn't be surprised to see either for his potential skin choice, however we would guess that Braum is more likely given the slight edge in games played and winrate.
Fnatic 
Bwipo (Top) – Viktor
Having played 3 games on 3 different champions this tournament (Swain, Ornn and Viktor), the rookie top-laner has a number of options available should he earn the honour of his own skin. With a 3-0 record on Viktor, including 2 wins in a 3-0 sweep of Cloud 9 in the semi-finals, we believe it's most likely that Bwipo will choose the Machine Herald as his champion.
sOAZ (Top) – Sion
Fnatic's veteran top-laner will likely be disappointed with his playing time this Worlds, however he will still earn the right to a skin should Fnatic take home the win. With only 3 games played so far, 2 of these have been on Sion, and so we guess this to be sOAZ's champion of choice. An honourable mention goes to Gragas, who sOAZ played in 5/15 of his matches this split heading into Worlds, however with a Fnatic Gragas skin already in existence this would be almost impossible.
Broxah (Jungle) – Lee Sin
Broxah's Lee Sin is a skin that would choose itself. Having used the champion to style on opposing teams this tournament, many have labelled Broxah as the best Western Lee Sin player and he is yet to drop a game on the champion so far. Despite having played 1 more match on Xin Zhao we still fully expect Broxah to pick Lee Sin, who has arguably become the Dane's signature champ.
Caps (Mid) – Irelia
The rookie mid-laner has been praised throughout the season for his mechanical skill, leading to Deficio describing him as "mechanically the best Western player we have ever had". We've guessed Vayne Irelia to be his champion of choice for a Worlds skin, for a number of reasons. Not only has she been his most played champion, but she has also been one of the most highly contested picks throughout the tournament and one that he has shone using.
Rekkles (ADC) – Sivir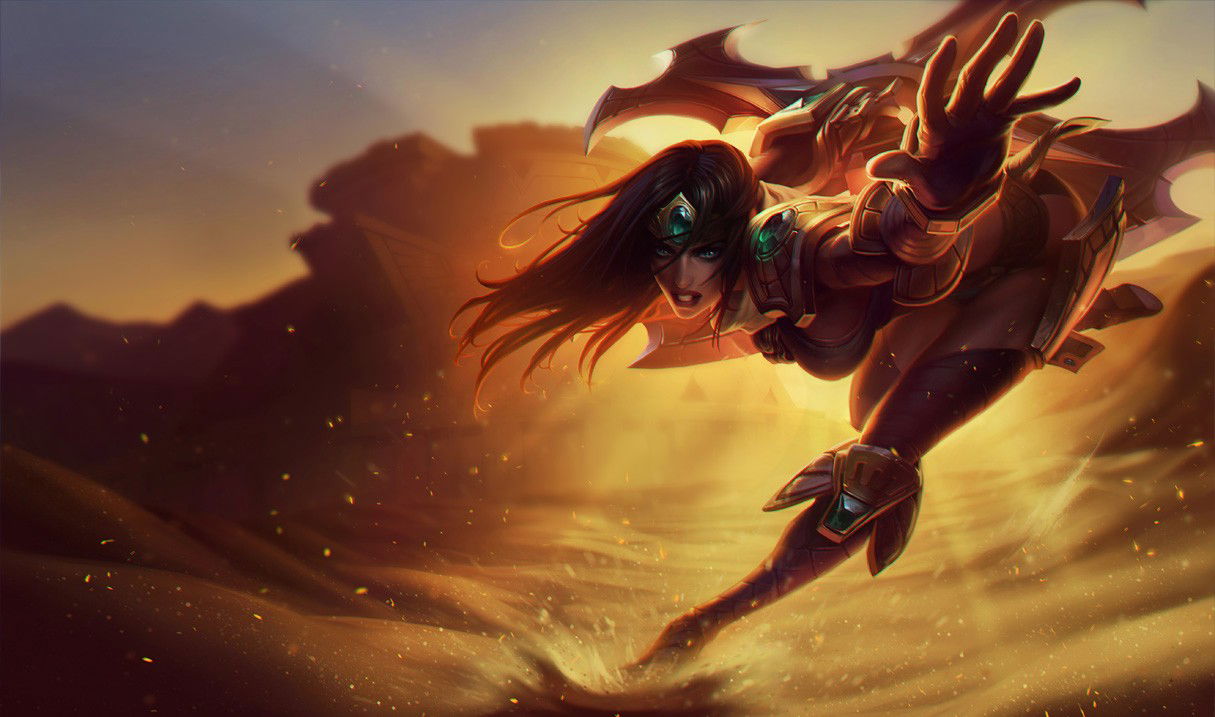 Having played the same number of champions this tournament as his opponent JackeyLove, Rekkles has also shown a relatively small champion pool so far. Of the 4 champions he has played, Sivir stands out as as the champion with the most games (beating Kaisa by 6-5). We wouldn't surprised to see either, however we've given Sivir a slight edge due to the extra game (although this can easily change in the final series).
Hylissang (Support) – Rakan
Like his bot-lane partner Rekkles, Hylissang too has only played 4 champions this tournament, of which 2 have seen 6 games each (Braum and Rakan). We've given the edge to Rakan out of the 2, with his exciting engage tools playing a big part in Fnatic's success so far in the tournament.
Disagree with out choices? Let us know which champions you think the players would pick by tweeting @NineTeeSix.